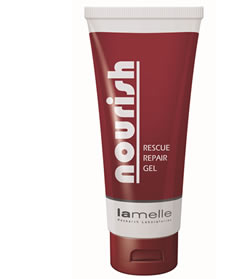 Nourish Rescue Repair Gel is the ideal additive to rapidly suppress the sun induced injury, soothe the injury and cool the damaged skin.
Nourish Rescue Repair contains maximal concentration of Pycnogenol which significantly reduces skin damage post laser, IPL and sun exposure.
Directions for use:
After cleansing, apply a generous quantity to affected areas.
Do NOT apply to broken skin. In extreme cases, a slight sting may be felt briefly.
Apply 2-3 times a day.
Nourish rescue Repair is NOT a burn treatment.